Management Team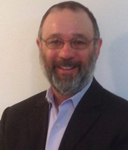 Moshe Klein
President & CEO
Phone: (888) 432-8187
Email: moshe@mkabusiness.com
A seasoned accountant and business advisor, Moshe is a sought after speaker and consultant. Since 1982, Moshe has provided professional services to over 5000 clients in the areas of bookkeeping, accounting, taxes, credit and finance. Moshe is married for over 30 years and is a dedicated father and grandfather.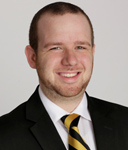 Shalom Klein
Vice President & Principal
Phone: (888) 432-8187
Email: shalom@mkabusiness.com
Shalom is an avid networking and a tireless advocate for small business. As the host of "Get Down to Business with Shalom Klein" a weekly radio show on AM560, Shalom uses his experience and wide ranging connections in the business world, state and federal government to provide valuable support to the firm's clientele. Shalom is married since 2012 and lives in Skokie.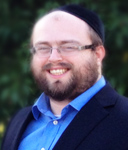 Meir Lipnick
Director of Bookkeeping & Accounting Services, Principal
Phone: (888) 432-8187
Email: meir@mkabusiness.com
Meir has been with the firm since 2007. As a skilled accountant and tax advisor, Meir is comfortable with business accounting projects as well as handling delicate individual and personal tax matters. Meir is married since 2004 and the father of two sons.
Professional Staff
Eliezer Appleton, CPA, MBA
Director of Tax Services
Phone: (888) 432-8187
Email: eliezer@mkabusiness.com
Leah Klein
Accounts Payable
Phone: (888) 432-8187
Email: leah@mkabusiness.com
Beenish Ansari
Bookkeeper
Phone: (888) 432-8187
Email: beenish@mkabusiness.com
Michael Borkovec
Marketing, Graphic Design
Phone: (888) 432-8187
Email: mikeb@mkabusiness.com
Miriam Lipnick
Client Services Manager
Phone: (888) 432-8187
Email: miriam@mkabusiness.com
Larry Erickson
Bookkeeper
Phone: (888) 432-8187
Email: larry@mkabusiness.com